NEW ZEALAND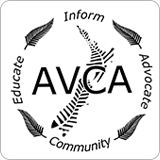 AVCA is a NZ registered Charitable Trust (CC# 553899)/Health education charity in Aotearoa New Zealand focussed on Tobacco Harm Reduction.  Our mission is simple: Educate, Inform, Advocate, Community. All of those involved are doing this work voluntarily, out of the conviction that there is a better way for smokers to be rid of the beast of combustible tobacco – once and for all.
Visit website -|- Visit FaceBook -|- Visit Twitter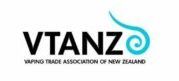 We are a collective of vendors in New Zealand who have collaborated to create standards for equipment sales and eliquid manufacturing for self regulation. We are also advisors to the NZ Government in developing risk proportionate regulation of the industry – including assisting in formulating standards and manufacturing processes for vape products.  Our main focuses are the responsible retailing of hardware as well as standardizing the manufacture of e-liquids.
Visit website -|- Visit FaceBook -|- Visit Twitter
Global State of Tobacco Harm Reduction Report on New Zealand